We help teams build
better

products.

For over 10 years, Protoio Inc. provides world-class software that facilitates product team communication through a design-driven approach.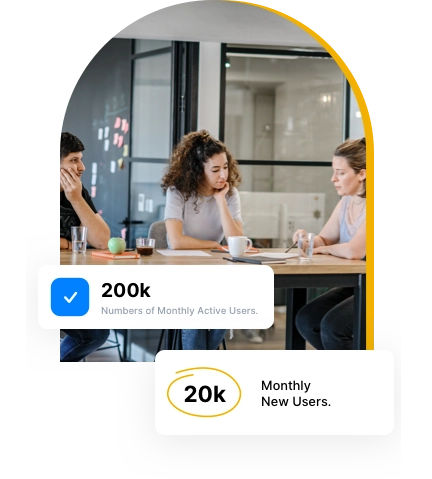 Our story
Enable product teams to build better products
In 2011, when we set out to build Proto.io, we didn't aim to solve an existing problem for the design community. We just needed to solve our own internal need for fast, easy prototyping. Back then we were a design and development company. We needed to validate our ideas early and test our products with real users before proceeding to development. We also aspired to bridge communication and productivity gaps that were tampering with our entire product development process.
As it turned out, we were not the only ones facing this problem! In our pursuit to improve our own processes, we managed to find a solution to a problem troubling thousands of companies and millions of professionals in the design space.
That's how Protoio Inc. started and, since then, our direction has been loud and clear:
"Our mission is to help product team members have a clear and common understanding of their project by communicating better. We aim to achieve this by building world-class software that facilitates product team communication through a design-driven approach."
Following our bigger vision to "enable product teams to build better products," we continued finding solutions to smaller or bigger problems that came our way. User flow diagramming was one we decided to focus on. While prototypes were a great way to communicate designs, they failed to present the bigger picture and capture the user journey from start to finish. Overflow, our second product, came as a response. And, just like with Proto.io before, thousands of companies and millions of people out there benefited from our solution to a common industry problem.
Providing product teams with solutions to their problems is our passion. Experimenting with new technologies and ways of communication and collaboration thrills and motivates us. But, most importantly, we've never felt alone on our journey; we've achieved so much more than we could ever imagine thanks to our customers' continued feedback and support. After all, building great products requires a team effort!
Our products
Products that facilitate millions of people to work together and create exceptional digital experiences.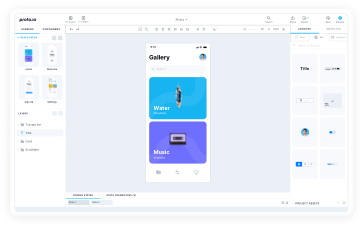 Prototyping
for all
Our flagship product and one of the first prototyping solutions globally, Proto.io allows users to bring ideas to life with beautiful prototypes of any fidelity - all without a single line of code.
Visit Proto.io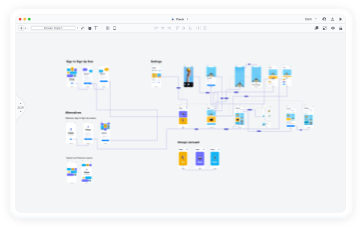 User flows
done
right
Our user flow diagramming solution allows individuals and teams to build interactive user flows in minutes and communicate design work more effectively with their stakeholders.
Visit Overflow
Trusted by
thousands

of organizations across the globe
Our team
Be part of our group of talented software engineering, product design, user support, and sales specialists, mixing passion, creativity and fun in everything we do!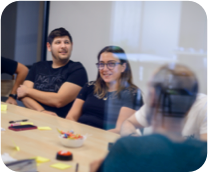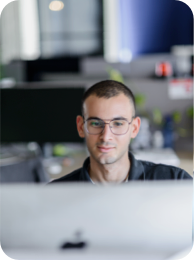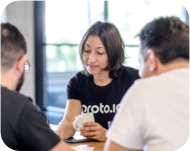 Want to learn more?
Send us your comments, suggestions, questions, or feedback. At Protoio Inc., we are excellent listeners!
Contact us